NEPAL
Countering sexual exploitation of children in the adult entertainment sector
PROJECT AREA
Province 3 – Kathmandu valley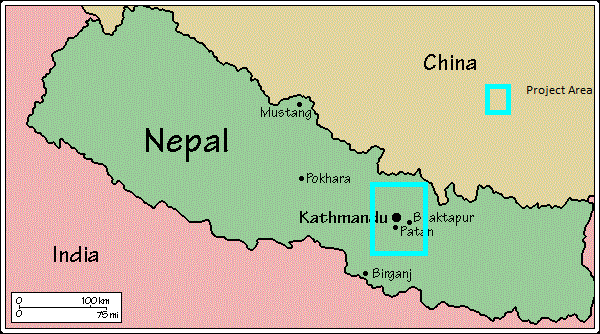 PROJECT PERIOD
January 2020 to December 2022 
CONTEXT
In Nepal, the term 'adult entertainment sector' generally refers to venues such as 'cabin restaurants' offering privacy of small rooms, dohoris (traditional folk-dance bars), dance bars, massage parlors, guest houses and small hotels. The sector is growing as an informal sector with many unregistered businesses. A study conducted by Ministry of Women, Children, and Social Welfare in 2008 estimated 30,000 to 40,000 women working in this sector. According to estimates of a 2009 study conducted by Terre des Hommes (Tdh) about 13,000 women and girls were working in this sector.  Along with these research studies, case studies from NGOs, reports the research institute New Era, from the national Monitoring and Action Committee (MAC) and the National Human Rights Council as well as data from trade union reports and the Nepal Police indicate an expanding adult entertainment sector and increasing internal trafficking to this sector with practically no laws or policies to regulate businesses except for the existence of the Supreme Court Directive of 2008, whose relevance is questioned in light of recent changes in the government structure.
PROJECT ACTIVITIES
Provide comprehensive services
Provide comprehensive services including prevention, rescue, reintegration and recovery which address the specific needs of survivors and vulnerable children and girls.
Mobilize key stakeholders
Mobilize and strengthen children, family, teachers, community resources and capabilities to prevent children entering into the adult entertainment sector.
Collaborate with local government authorities and communities restaurant owners, hotel associations, trade unions and the media to strengthen their engagement to prevent sexual exploitation in the adult entertainment sectors
Mobilize civil society organizations and rights holders to strengthen existing structure, systems and activities for protection against sexual exploitation in the adult entertainment sector
 Empower survivors/Build capacity
Develop programmes to raise awareness on available services, rights, decision making
Develop life skills and enhance resilience of survivors
Lobby for stronger laws and policies and their implementation
Advocate for implementation of mechanisms at local government level for reporting and ensuring rights of children and workers
Strengthen federal, provincial, local government mechanisms to address problems linked to the adult entertainment sector
BENEFICIARIES
Children and girls working in adult entertainment sector are mostly from the peripheral districts of Kathmandu valley to where they migrate for better economic opportunities. This internal and uninformed migration is thus largely a result of poverty and employment needs.
PARTNERS
Biswas Nepal
Ministry of Foreign and European Affairs of Luxembourg
The Fondation Juniclair
Discover other closed projects in Southeast Asia :
Nepal
Bangladesh
---