THE SEXUAL EXPLOITATION OF CHILDREN IS NOT INEVITABLE.
BY HELPING US, YOU BECOME AN ACTOR OF CHANGE.
MAKE A DIFFERENCE!
YOUR RIGHTS UNDER THE NEW GENERAL DATA PROTECTION REGULATIONS
By making a donation, you agree that ECPAT Luxembourg may store and use your personal data collected in this form or in the extract received from the bank in order to improve your experience and interactions with us. In this case, you authorize ECPAT Luxembourg to communicate with you occasionally if it deems it necessary in order to provide you with additional information on its projects and calls for donations, via the contact details collected in the form or in the extract received from the bank.
You have the right to access, correct and remove this data at any time if you wish.
In order to protect the confidentiality of your personal data, ECPAT Luxembourg undertakes not to disclose, transmit or share your personal data with any other entity, company or body, in accordance with the 2018 General Data Protection Regulations on the protection of personal data and our data protection policy.
You will find information on this new law that protects you and your personal data on the website of the National Commission for Data Protection by clicking here.
Thanks to your donation, we can help children, both in Luxembourg and abroad.
In this way, you join our prevention, protection and rehabilitation actions.
Thank you!
A donation of 15€ can cover the costs needed for one young girl victim of prostitution for one month: food + clothes + hygiene + accommodation
A donation of 5€ can cover the costs of a vocational training for a young girl for one month: courses + furnitures
I make a donation online
To make a secure online donation, either with your credit card or via your PayPal account, click on the link below:
I would like to  know more about this payment method
---
I prefer a transfer
On our bank account with BCEE (Banque et Caisse d'Epargne de l'Etat) : LU64 0019 1300 2547 6000
You can also download and print a transfer order by clicking on this link.
---
I am thinking of a standing order
By its regularity, the standing order allows us to manage our expenses in a sound and predictable manner.
You can download a form that you simply print and give to your bank.
---
I use Digicash
If you have installed the DIGICASH application on your smartphone, simply scan this code to make your donation.
To know more about this payment method
Agreement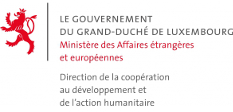 ECPAT Luxembourg is one of the organisations approved by the Ministry of Foreign Affairs
As a non-governmental organization (NGO) approved by the Ministry of Foreign Affairs, we can receive tax-deductible donations from donors.
To know more about it
Deductibility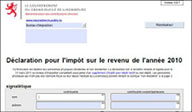 Your donations are deductible from taxable income within the limits of sections 109 and 112 of the L.I.R.
To benefit from deductibility, simply attach the certificate we will provide to your tax return.
Protection
Your data are processed in accordance with the Law of 2 August 2002 on the protection of persons.
No data relating to your identity is collected without your explicit consent.