To act in the rehabilitation and leadership of women victims of sexual exploitation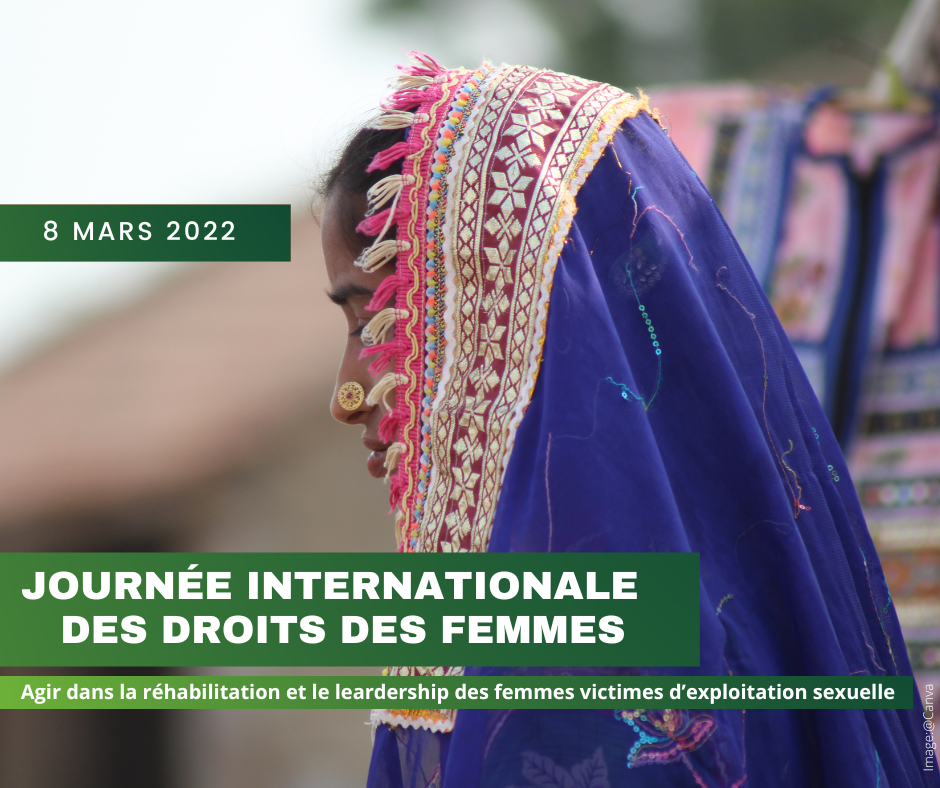 Publié le 7 March 2022
International Women's Rights Day
As we do every March 8, we celebrate the efforts and achievements that advance the fight for women's rights around the world.
For girls and women who are victims of sexual exploitation, this means, among other things, putting forward actions that make it possible to eradicate the social stigmatization, discrimination and gender-based violence that result.
Indeed, the reconstruction process for women who have been victims of sexual exploitation is often complex and painful. Most victims may develop post-traumatic symptoms similar to torture victims, and may, without outside help, plunge into alcohol, drugs, re-victimization, or even consider suicide if they find no other way out.
The European Parliament stated in a report on sexual exploitation that women in prostitution are particularly vulnerable physically, psychologically, emotionally and economically to a higher risk of violence and injury than in any other activity. (1)
Factors such as poverty and lack of employment opportunities can keep them in dangerous beliefs, leading them to see sexual exploitation as the only way out..
This is why it is urgent to act in the prevention of women vulnerable to sexual exploitation, as well as the rehabilitation of women who are victims, in order to restore their leadership capacities in society.
A NEW LIFE PROJECT TO GET OUT OF PROSTITUTION
Our actions include the social and economic rehabilitation of women, including the provision of funds to start an income-generating activity, the provision of health care and safe shelter, medical and psychological follow-up, physical protection and legal assistance.
We accompany the victims to build a new life project, to leave prostitution, and accompany them in this long and difficult reconstruction process.
What can I do?
You can act now with ECPAT Luxembourg to support field projects for the emancipation of women and girls.
Here are some examples below:
Through comprehensive services including prevention, rescue, reintegration and recovery for survivors, women can develop critical life skills that enhance their resilience and address their specific needs.
Through training at vocational centers, young women who are victims and vulnerable to sexual exploitation can learn new skills that will enable them to find stable and healthy employment.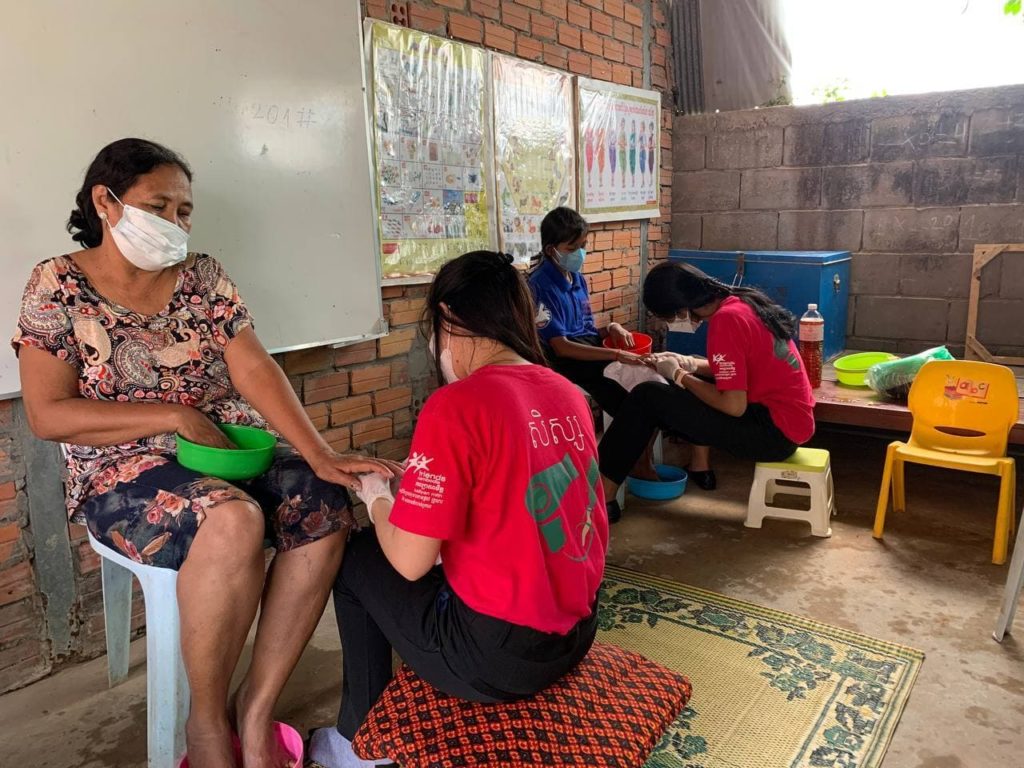 Through the development of a "life plan," the project proposes to improve the livelihoods of parents from areas vulnerable to trafficking. This economic support can take many forms. For example, it can be invested in the processing of agricultural products that will be marketed and generate income for the project beneficiaries.

In 2006, our partner ARZ had set up SWIFT WASH, a laundromat that allowed more than 1000 victims to be economically rehabilitated.
Swift Wash has played a key role in helping victims become financially independent, building their confidence, helping them learn new skills, and providing a safe, supportive, and healthy environment to heal from past trauma and live a respectful and productive life.
About ECPAT Luxembourg
ECPAT Luxembourg is a Luxembourg NGO that fights for a world without sexual exploitation of children and runs projects in several countries in West Africa and Asia. In Luxembourg, the NGO develops awareness and advocacy projects.
---
1- RAPPORT sur l'exploitation sexuelle et la prostitution et leurs conséquences sur l'égalité entre les hommes et les femmes (europa.eu).