The World Day of the African Child 2022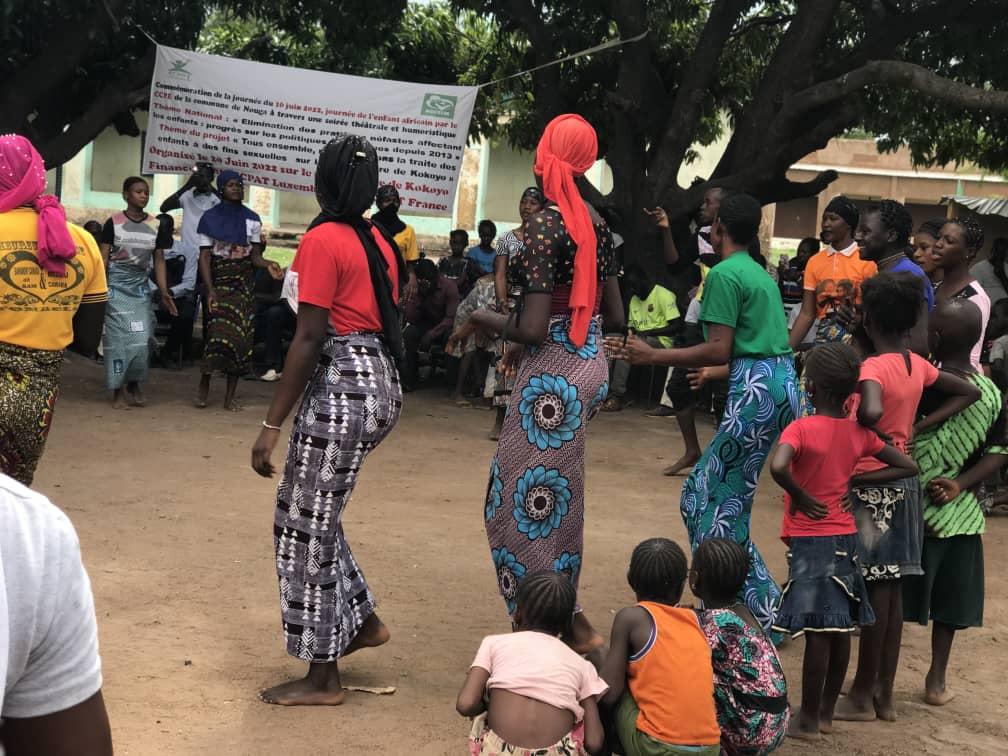 Publié le 27 June 2022
On the occasion of the commemoration of the Day of the African Child (June 16), which pays tribute to the massacre of children in Soweto in South Africa in 1976 by the apartheid regime, ACESEM, implementing partners of the ECPAT Luxembourg- ECPAT France project. "Fight against child trafficking for sexual purposes on the gold mining sites of Kokoyo and Koflatié in the circle of Kangaba in Mali" in collaboration with the Comité Communal de Protection de l'Enfant (Community Committee for the Protection of the Child) and the Enfants Pairs Educateurs (Peer Educators) of the Commune of Nouga organized a theatrical and musical day on the gold mining site of Kokoyo Translated with www.DeepL.com/Translator (free version)
This day was organized in favor of trafficked children for sexual purposes, on June 20, 2022, under the theme: "All together, we will overcome the trafficking of children for sexual purposes on the gold mining site of Kokoyo". It was meant to be a place for children to express themselves through a playful and participatory approach. For this purpose, sketches, musical animations, traditional games and African tales were organized and animated by the actors of the KELA theater company and the children peer educators.
All presentations focused on protection, self-protection behaviors of children against sex trafficking and on reporting cases of child victims to the care system set up by the project.
More than 500 people from the Kokoyo gold mining site and the villages of Danga and Tombola were present, including (community and religious leaders, village associations, gold miners, traders, transporters, farmers, child protection workers, Tomboloma, teachers, students, youth, parents and children).