Online hazards: definitions, activities and ideas in this educational file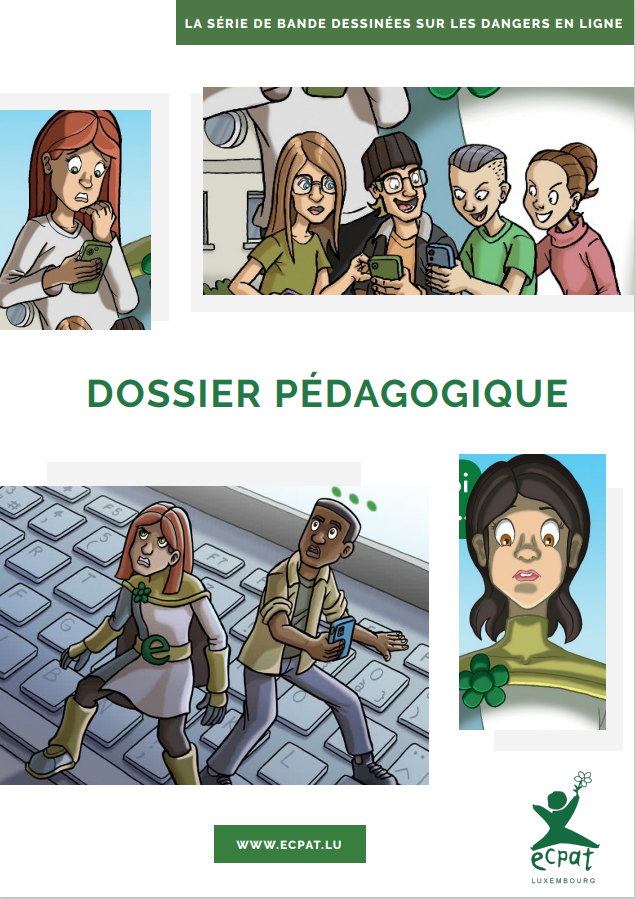 Publié le 30 March 2022
We have published an educational kit, in French and German, to accompany our comics to raise awareness about online dangers!
Teachers, professors, or any professional working with children, this file is for you:
✔️ It identifies and contains information about the types of hazards online, with definitions accessible to all.
✔️ It opens up a dialogue about the dangers that young people face online by offering food for thought and good habits to have.
✔️ It contains suggested activities to do in class with their students, or in group workshops.