SHOCKING FACTS ABOUT CHILD SEXUAL ABUSE CRIME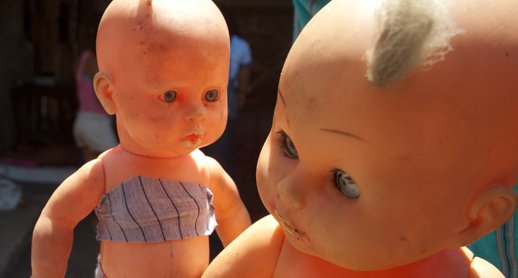 Publié le 18 octobre 2018
Do you know NetClean? It is a brand hosted by a commercial group called SAFER SOCIETY GROUP. Mid Novembre, NetClean released their report 2016 (available on https://www.netclean.com/the-netclean-report-2016/order/) that provides an overview of global trends in child sexual abuse crime based on a survey from 370 police officers in 26 countries. The report is a unique insight into the experiences and accumulated knowledge of police officers worldwide working on child sexual abuse investigations. In the foreword, Fredrik FREJME from netclean, shares a pessimistic view: "Unfortunately, I cannot write that the problem is decreasing – the results show quite the opposite. It is a big problem and law enforcement and society face great challenges." So what does the report say?
Well the report gives clear facts:
It labels the status of harmless hands-off offender as myth (page 35). A number of studies have looked at the correlation between looking at child sexual abuse material and hands-on abuse and as a result it was found that 60-85 per cent of those who look at child sexual abuse material also commit hands-on sexual offenses against children. In other words, looking at child abuse material and sexually abusing children are adjunctive crimes – they are different manifestations of the same underlying motivations or drives.
Furthermore the major opinions expressed by the police officers in the survey say:
Images and videos are becoming INCREASINGLY violent. (page 14)
Children in child sexual abuse material are primarily NOT from Asia but from Europe and North America. (page 14)
The internet infrastructure and technology in a specific country drives the production of child sexual abuse material. It means that the MORE the country is technologically developed the MORE child sexual abuse material is produced and shared. (page 15)
Countries with well-developed internet infrastructure and technology as they exist in the USA and in EUROPE, generate the largest share of material. (page 15)
A new increasing trend is that child sexual abuse material is distributed through CLOUD BASED SERVICES. (page 16)
The trend already registered in 2015 that child sexual abuse material is being distributed through SOCIAL MEDIA is confirmed. Investigators reported that Kik (Kik is a trendy, cross-platform smartphone application used for instant messaging) and Facebook referrals of child sexual abuse material represent the majority of the hints, followed by Snapchat, Twitter, Skype, Instagram and Tumblr. (page 18)
500,000 searches for websites showcasing child sexual abuse material are generated every month and most searches take place in the morning and just before the end of the day until midnight. (page 20)
WORK COMPUTERS are used to handle child sexual abuse material. Data shows that more than one in a thousand employees handles child sexual abuse material on their work computer. (page 24)
The report gives also a glimpse of future "shocking" trends:
The offenders, not just the victims, are becoming younger.
The production of more 3D-generated material is produced.
There will be an increasing amount of child sexual abuse material from the African continent.
The report reflects the reality of a barbaric, children hostile world with no mercy for a protected childhood. The positive side of the report is that police officers had saved 1,610 children worldwide from abuse in 2015.
The report concludes with a reflection on why it is so important to fight child sexual abuse material. And the message is crystal clear: "Each image or video is documented sexual abuse of a child and depicts the worst moment of that child's life. When the image spreads across the world the offense is repeated, again and again." ECPAT Luxembourg totally agree on that. To feel concerned about what is going on around oneself, about what someone sees offline and online makes the difference for the children trapped in a horror trip. So don't look away but report on www.childprotection.lu if you see sex trafficking, child sex abuse material, child prostitution and the sexual exploitation of children by travellers or tourists.
Author : Christophe Wantz, Partnership Manager