New Research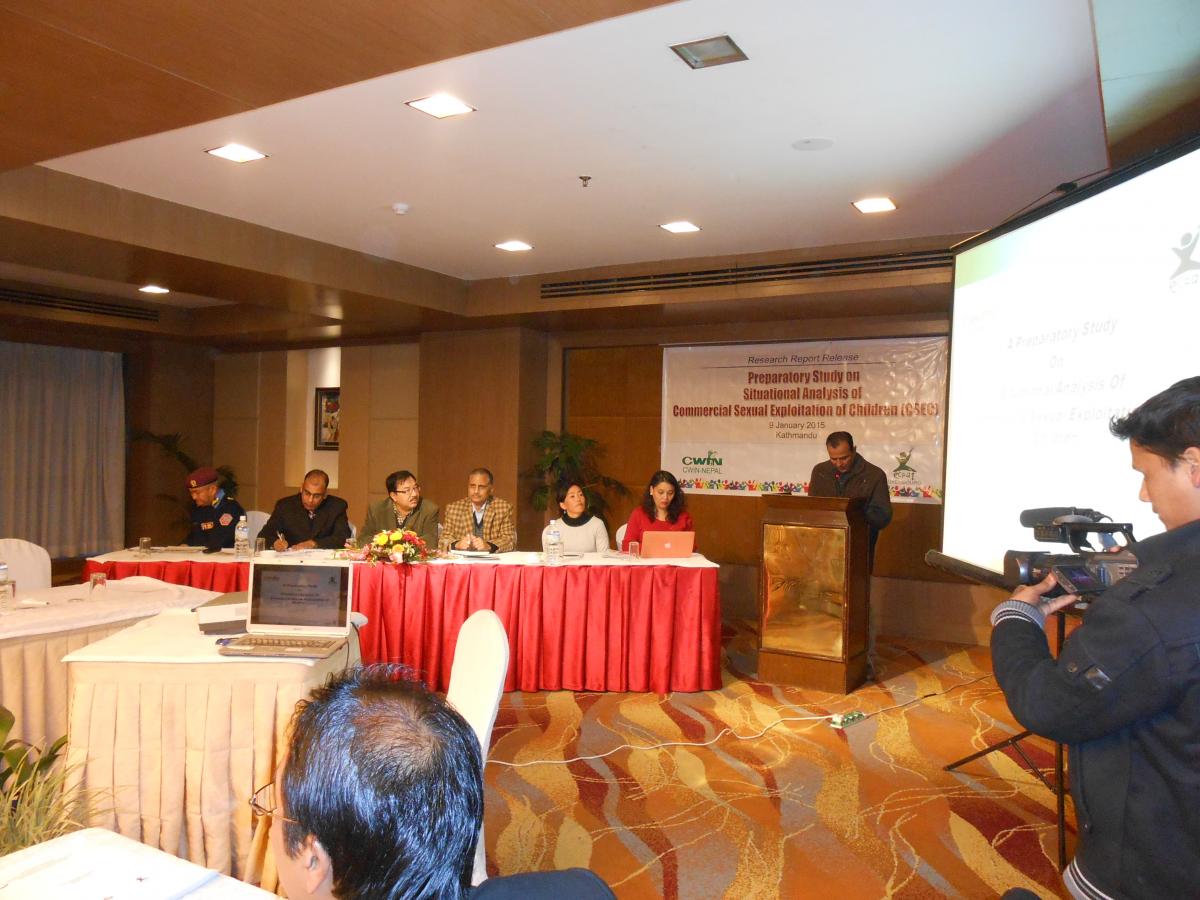 Publié le 18 octobre 2018
Release of the Preparatory Study for Situational Analysis of Commercial Sexual Exploitation of Children (CSEC) in Nepal.
This research is a preliminary step towards a modest attempt to assess the situation of commercial sexual exploitation of children in Nepal. It is, in fact, a study that has allowed us to have a general overview of the situation of CSEC and has provided us with some primary information which can be potentially valuable in terms of defining more detailed research and even programmatic interventions.
As you will read, what has emerged from the findings is the need to appreciate the complexities inherent in CSEC. All manifestations of CSEC are invariably interlinked: child marriage is often a means adopted to traffic young children for prostitution or other forms of sexual exploitation while child trafficking in itself is a mechanism through which children are introduced to sexually exploitative activities. Chapter seven of this report presents other examples of these interlinkages and underscores the importance of an inclusive approach that will not address any form of CSEC in isolation but will take into consideration the complex web in which CSEC occurs.
The study also points out to emerging forms of CSEC, especially among urban youth, whereby such youth engage in sex work to supplement their income to meet the financial pressures of urban life. It also exposes relatively new but potentially dangerous forms of CSEC where all children with access to internet and mobile phones are highly vulnerable to online sexual exploitation. This study has noted in particular the extreme vulnerability of children engaged in street sex work and those working in the entertainment sector to this form of sexual exploitation
One significant observation that the research makes is the strength and resilience that children have demonstrated in their difficult lives. Despite the hardships they have encountered and lived with and despite the violation of their most fundamental rights, they have also shown that they are capable of making choices while being aware of the impact that these choices will have on their lives. As mentioned later in the report, their stories are thus stories of both 'agency' and 'vulnerabilities'.
We hope this report will provide some useful insight to all of us working to combat the commercial sexual exploitation of children.