Cabo Verde: significant progress despite the pandemic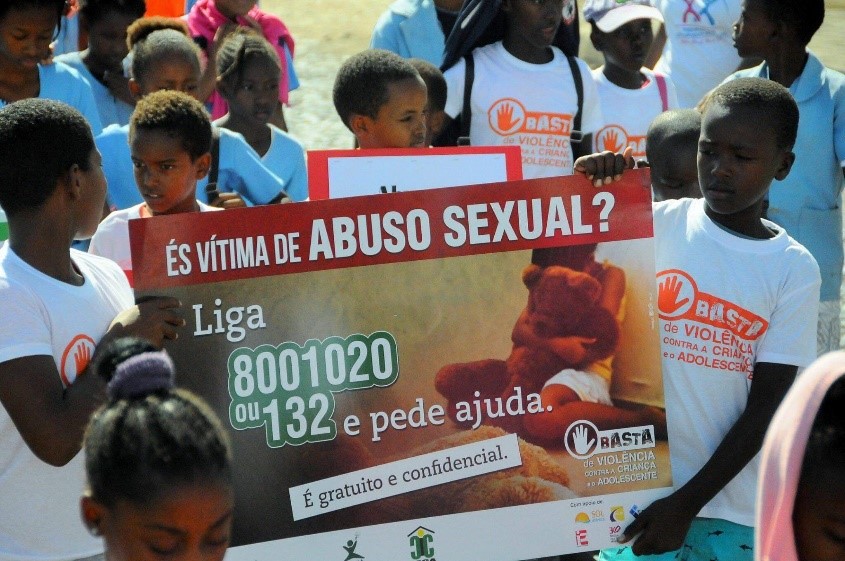 Publié le 1 April 2021
The COVID-19 pandemic has not spared any region of the world, and all our projects have been impacted in one way or another, humanitarian and socio-economically speaking.
Among our many projects in West Africa, some have had to postpone their interventions, others have had to reduce the volume of planned activities, and in the most critical cases, some have had their reception or training centers temporarily closed.
The priority of ECPAT Luxembourg has always been the protection of children and the creation of a safe environment for them. With all the health measures in place, we have had to rethink and re-evaluate our methods to continue to protect children and youth at risk of sexual exploitation.
In Cabo Verde, according to the Committee on the Elimination of Discrimination against Women (2019), many cases of sexual violence against children are reported each year, mainly perpetrated by family members or relatives, but also in school settings. For this reason, five years ago, local child protection workers on the island of Santo Antão told us that they needed training on sexual exploitation to better manage this situation. These professionals, whom we now consider our partners in this fight against sexual exploitation, continue to benefit from training that we support to this day.
However, the present time brings many challenges The project in Cabo Verde was revived in July 2020, in the middle of the Covid-19 crisis. During the first six months, training activities were carried out under more difficult conditions than usual. Indeed,While prior to the pandemic, the means of strengthening adults' ability to identify vulnerable children was through physical workshops, today's restrictions have forced us to be creative in new ways.
With this in mind, our partners on the ground have shown remarkable adaptability and tenacity in working around the child, i.e. with his or her entourage (the family, the community, the State, civil society, etc.). And by maintaining the same global strategy of ECPAT Luxembourg, we have focused on three axes to strengthen the child protection system in Cabo Verde, despite the health crisis.
1. Prevention, through awareness activities via mass media (radio and television) that will take place in 2021 and 2022
2. Capacity building for child protection actors: through distance learning and improved work ethics
3. Coordination of actions: through the creation of a national child protection network specifically focused on sexual exploitation
| | |
| --- | --- |
| | "Despitea difficult year and a difficult situationwe are pleased to have made significant progress in our actions in all the countries where we operate. This is in large part thanks to our partners who have shown incredible resilience, adapted to an unprecedented challenge, and managed to put their work with children above all else. » Deepa L. Subba, Program Manager |
For more information on this subject, consult our new newsletter: CABO VERDE – Our areas of intervention
---
Written by Robine Bonsenge – Communication Officer