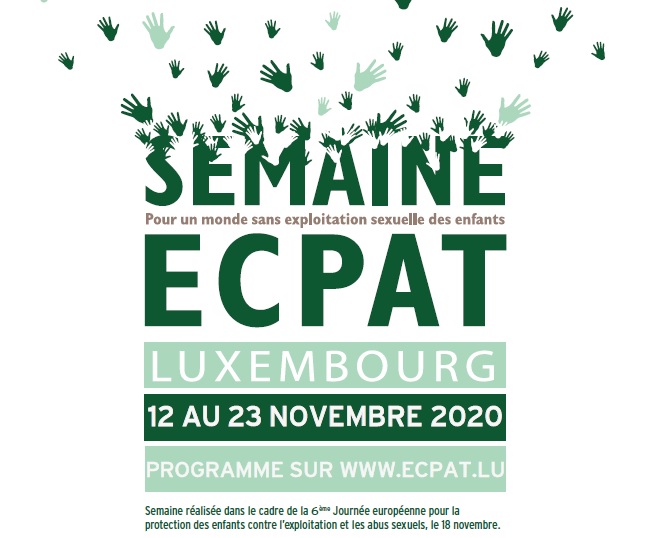 The Council of Europe is organising a webinar on November 12th from 14.00 to 16.30 on « Preventing risky behaviour by children: child self-generated sexual images and/or videos ». This webinar will focus on these self-generated sexual images and videos by and of children and the circulation of them. This is a topic that is familiar to all parents.
You will receive relevant information about the problem itself and its prevention. The webinar is provided in English with French translation. Register by following this link.
In regards to the same theme of these self-generated images, you can also look at our comic strip we made for young people in Luxembourg here in French and here in German.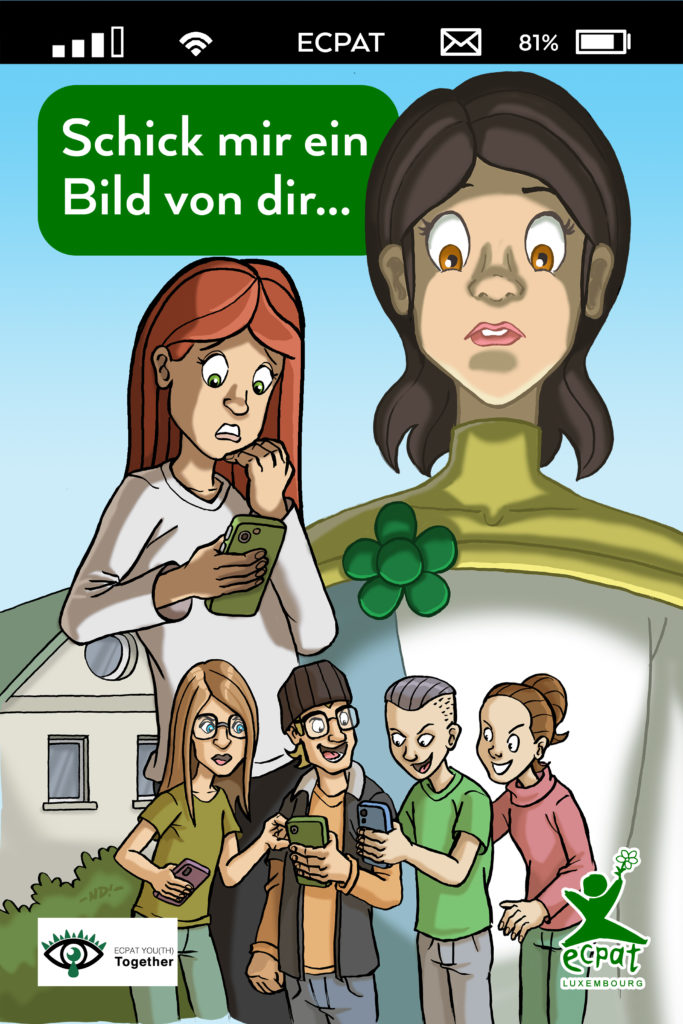 For more information on the rights of the child and in particular on the protection of children against sexual exploitation and sexual abuse in Luxembourg, please visit the website created in partnership with the Ministry of National Education, Children and Youth, HERE.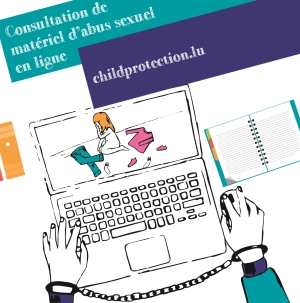 We also suggest that you inform yourself at your own pace about the different forms of sexual exploitation that exist worldwide and what can be done about it. Thus, you could not only visit our website www.ecpat.lu and look at the description of all our projects, but also listen to a series of podcasts created by Ecpat International on the different forms of sexual exploitation around the world under the title of « Ending the Silence on Child Sexual Exploitation« . Select the episode you are interested in most and simply click Play :
Click here to listen to the podcast on Spotify
Click here to listen to the podcast on Apple Podcast
National Geographic recently published a very informative, shocking and moving article on trafficking for sexual exploitation in India and Bangladesh. The article accompanies two young girls in a rehabilitation centre for victims of human trafficking and sexual exploitation. The article also explains how they were deceived by people they trusted. Read the article for free by clicking here.
To learn more about the resilience of young girls and boys who are survivors of sexual exploitation, a topic which we will discuss during our debate on  November 23 , you can read the excellent issue no. 10 of the Anti-Trafficking Review 2018 by clicking here.
If you like essays and research papers, then Siddharth Kara's « Sex Trafficking: Inside the Business of Modern Slavery » is just the right thing for you. This book offers a comprehensive analysis of modern slavery with a focus on its most profitable form, trafficking for purposes of sexual exploitation. The book explains the various local factors and economic forces that lead to this form of exploitation.
You prefer reading novels? Then we suggest « Sold » by Patricia McCormick, which tells the story of a young Nepalese girl who was trafficked to India and forced into prostitution. However, we recommend that you bear in mind that this is a work of fiction and that the end of the book does not necessarily correspond to the rescues as they are actually carried out by local actors in reality. In order to understand how rescue and reintegration activities really take place, we invite you to join us for our debate on 23 November: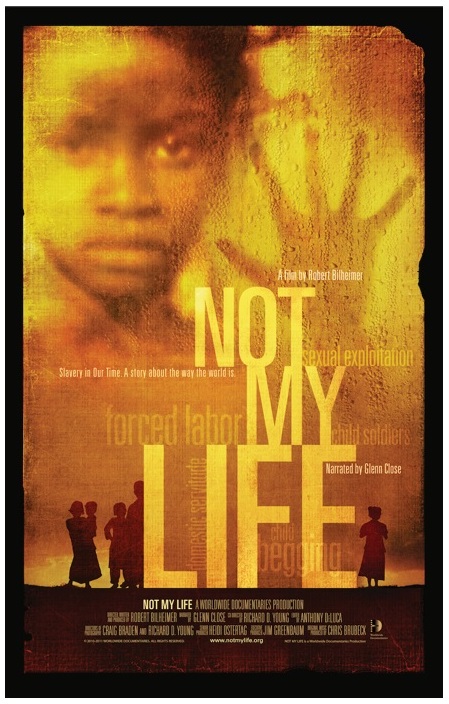 Join us for a screening of the documentary film « Not My Life« , which we will offer online from the 18th to the 22nd of November.
This documentary talks about human trafficking and modern slavery of children and takes us to 13 countries and shows different forms of exploitation of children that exist, including perhaps the worst, sexual exploitation. Not My Life gives a voice to survivors as well as organisations like ours that fight against trafficking and exploitation, but also shows us the harsh testimony of a trafficker.
Fortunately, there are ways to combat these forms of exploitation. ECPAT Luxembourg invites you to watch the film and to take part in our round table discussion on Monday 23 November (see below).
To receive the link to watch the documentary, send an e-mail to info@ecpat.lu with the subject line: « Not My Life ».
As a follow-up event to the documentary screening, we are organising a discussion round with one of our partners in India on Monday, 23 November at 6 pm about our Mukti project on child sex trafficking in India, Bangladesh and Nepal and our work on the prevention, rescue and reintegration of girls. We will start the debate where the film ends, the primordial work that takes place after the rescue of the children. And how to prevent this crime in the first place.
Send an e-mail to info@ecpat.lu to receive the link to the debate, with the subject line: « debate ».