Senegal:
Strengthening the prevention and fight against the sexual exploitation of children in Senegal
Location
Dakar : Pikine, Yeumbeul Nord, Yeumbeul Sud, Malika
Yene : Toubab Dialow, Kelle et Niangal
Mbour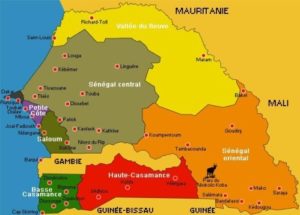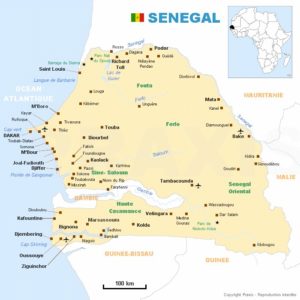 Duration
January 2017 – December 2019
Context
An inventory of the situation of sexual exploitation of children in Senegal was carried out in 2013 by ECPAT Luxembourg. To this end, a study was commissioned from the University of Dakar, several field missions were carried out and a reflection workshop was organized with stakeholders concerned by the issue. This research, but also the media and child protection actors have noted a growth in the scourge of sexual exploitation of children over the past few years, particularly that generated by travel and tourism.
In Senegal, despite the country's economic growth in recent years, situations of great precariousness still exist, which unfortunately favour the development of the commercial sexual exploitation of children. In addition to precariousness, there are various factors that also contribute to this development: insufficient knowledge of risks by children, families and communities; little or no detection or reporting of cases of abuse and exploitation; "normalization" or tolerance of the problem or lack of knowledge of the legal provisions in this area.
Objective
Strengthen the protection of children from sexual exploitation in the project areas
Project Activities
The interventions are categorised according to ECPAT Luxembourg's three main areas of intervention, namely prevention, protection and rehabilitation and reintegration.
Axis 1: Prevention actions:
Children's capacities for self-protection are strengthened
Family and community frameworks are improved for the protection of children from sexual exploitation
Axis 2: Protection actions:
State services in charge of child protection are sensitized and mobilized for a better involvement in the protection of children against sexual exploitation
Exposed children and/or victims benefit from medical, psychosocial and legal care
Legal texts that protect children from sexual exploitation are identified and disseminated
Axis 3: Rehabilitation and reintegration actions:
Children benefit from school and/or socio-professional measures.
Research and capitalization actions:
The project experiences of the different intervention areas in the project's target areas are monitored and capitalized on.
Beneficiaries
Child victims and vulnerable to sexual exploitation
Vulnerable families and communities
Community, national and regional child protection actors including project partners.
Budget
357,000 Euros
Partners
Action Jeunesse et Environnement (AJE)
Centre de Guidance Infantile et Familiale Dakar (CEGID)
ONG Jeunesse et Développement (ONG JED)
Ministère des Affaires Etrangères et Européennes du Luxembourg