Nepal :
Prevention of commercial sexual exploitation, including internal trafficking, of children in the "adult entertainment" sector in Kathmandu 
Location
Kathmandu District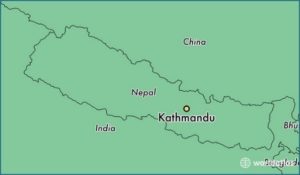 Duration
July 2017 – December 2019
Context
The term "adult entertainment sector" is commonly used in Nepal to refer to the multitude of dance bars, massage shops, cabins (restaurants offering closed and intimate spaces), small inns and hotels, Dohori restaurants (where Nepalese folk music is played/sung for entertainment) or bhatti pasals (small tea houses that serve alcohol) where young girls are recruited to serve and entertain customers. A study conducted in 2010 by the NGO Terre des Hommes estimated that in the Kathmandu region alone, there are about 11,000 to 13,000 girls and women working in this sector. 1] Most of these companies focus on bus terminals, truck stops and major tourist centres, increasingly forming an informal and uncontrolled sector. Updated data are therefore difficult to obtain, but according to a recent estimate by NGOs, about 600 of these companies can currently be identified in Kathmandu alone, employing more than 2000 girls[2] A study of 180 girls working in these companies revealed that 22% of the workers were children[3].
Employment conditions in these informal enterprises are unregulated, and the work and human rights of employees are neglected by placing them in situations of vulnerability to various forms of exploitation, including sexual violence. In addition, a recent trend is that recruitment agents for overseas employment are using these companies to contact young girls who are dissatisfied with working conditions, poorly paid and exploited more easily and directly. These workplaces are therefore becoming potential centres in Nepal for the trafficking of young girls, attracted with better employment opportunities mainly in the Middle East and Malaysia. Most young girls have a serious lack of information on safe migration practices and are at potential risk of exploitation, including trafficking.
Project Objective
Prevent sexual exploitation and trafficking of children in the adult entertainment sector through withdrawals, empowerment of girls and awareness raising for business owners
Expected Results

Key actors are sensitized and mobilized to prevent children from entering the adult entertainment sector and the risks of trafficking
Children are removed from situations of abuse and exploitation, protected and rehabilitated
Collaborations and joint advocacy initiatives are undertaken with key actors and organizations.
Knowledge and data on good practices are generated and shared
Organizations and their human resources are strengthened for effective project implementation.
Target Groups
Children and young girls working in the adult entertainment sector Families and communities
Child protection actors, including organizations working in prevention
Business owners in the adult entertainment sector 
Direct Beneficiaries
350 vulnerable children working in the adult entertainment sector have access to the day care centre where psychosocial, legal and medical support will be provided.
85 children are removed from the sector and their families receive economic support
300 young girls working in the sector are informed of their rights, legislation and safe migration options
20 young girls continue their studies thanks to the project
4600 children and young girls are sensitized on the risks of sexual exploitation, trafficking and safe migration
8,000 family members, community members, public authorities, business owners and child protection actors are sensitized
Budget
137,000 Euros.
Local Partner
Biswas Nepal, an association founded by former workers in the "adult entertainment" sector.
https://www.facebook.com/biswas.org/
Institutional Partner
Ministère des Affaires Étrangères et Européennes du Luxembourg
Facts
Incidence of child labour (2009-2015): 37%[4]
Girls' share of child labour (2009-2015): 38%[5]
Number of girls working in the adult entertainment sector in Kathmandu: 2000[6]
Number of companies in this sector in Kathmandu only: 600[7]
[1] J. Frederick, M. Basnyat, and J. L. Aguettant, "Trafficking and Exploitation in the Entertainment and Sex Industries in Nepal: A Handbook for Decision-Makers," Terre des hommes Foundation, 2010.
[2] National Human Rights Commission, Nepal, " Trafficking in Persons, National Report 2015/16 ", June 2017 (Estimate obtained for the purpose of the report from consultations with NGOs working in the sector)
[3] Study conducted by the NGO Chhori in 2016, mentioned in the report Trafficking in Persons, National Report 2015/16, National Human Rights Commission, Nepal, June 2017
[4] UNICEF, State of the World's Children, 2016, p151
[5] Ib.
[6] National Human Rights Council, Trafficking of Persons, National Report 2015/2016, June 2017. Estimates acquired from organizations working in prevention in the adult entertainment sector.
[7] Ib.